---
Thank you to our Corporate Sustaining Sponsor, RevitaVet!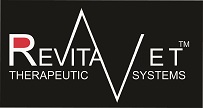 Thank you to Tom Neuman and RevitaVet, for renewing your Corporate Sponsorship with The Dressage Foundation! RevitaVet uses light therapy to deliver powerful therapeutic benefits to living tissues and organisms. Learn more about RevitaVet...
---
We invite your company to join our Corporate Sustaining Partner program!  For as little as $50 per month, your company will support dressage-related education for young riders, adult amateurs, instructors, judges, breeders, and high performance teams.  A stronger dressage community means a more vibrant, growing customer base for you! 
Various Sustaining Partner packages are available, starting at just $50/month.  We've made it easy to apply online through the form below.  Please contact TDF Executive Director, Jenny Johnson, if you have any questions.  She can be reached at jenny@dressagefoundation.org or at (402) 434-8585.  Thank you for your consideration!
Would you prefer to mail in your application to become a Corporate Sustaining Partner? You can download this file, and mail it back to us.